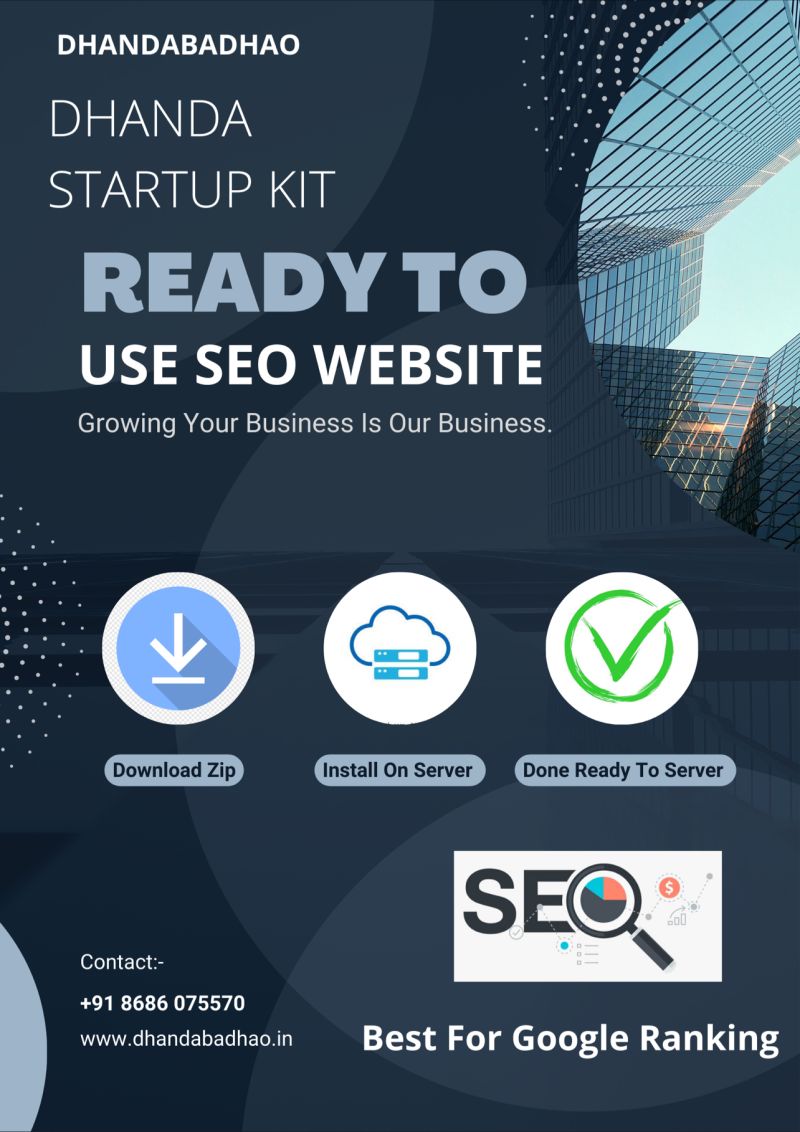 Search How yo rank website on google search wihtout paid ads ? search ends here ...
Introducing Dhanda Kit by Dhandabadhao, in which anyone with no knowledge of programming languages can get their own website. The website can be installed easily in 3 steps:
1.) Download the Zip file.
2.) Upload it on your server and fill in your business details.
3.) Done! Your website will be live.
* Why choose Dhanda Kit?
1.) To rank your website on Google Search Engine.
2.) You can add as many services/products as you want.
3.) Easy to install (No coding skills required).
4.) 24/7 technical support.

* Our clients, who have been using this kit, have been ranking on Google search for the last 6+ months. Even clients with no coding knowledge have managed to rank their websites using our kit.
* About Dhanda Kit: Dhanda Kit by Dhandabadhao Team has been optimized and developed by expert developers who have studied Search Engine Optimization. Because of this, our Dhanda Kit performs very effectively. The kit is focused on ranking your website on the Google search engine and can be upgraded or customized with additional functionalities as per clients' requirements.
To know more about Dhanda Kit by Dhandabadhao, contact: +91 8686 075570
Rank On Google Search , Google Ads Agency Pimprichinchwad , Best website developer in Pune .
#dhandakit #dhandabadhao #marketingagency #seospecialist #rankwebsiteongoogle # #phpdeveloper #javascriptdeveloper
Best Website Developer In Pune